575585
Event Starts refresh page to see next upcoming event
Meet the WSIS Gender Trendsetters
May 4 @ 2:00 pm

-

3:00 pm

PDT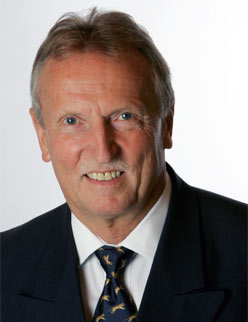 International Telecommunication Union (ITU)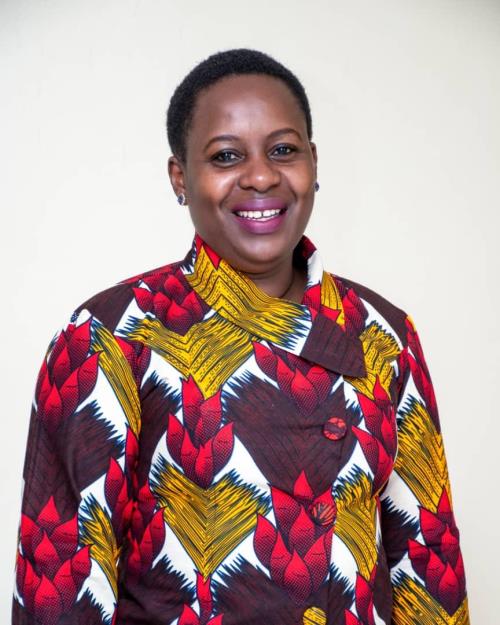 Member of Parliament (and Founder of NGO, Omuka Hub)
Parliament of Tanzania (and Founder of NGO, Omuka Hub)
Hon. Neema Lugangira (MP) has a broad, extensive experience and successful track record in championing reforms and development policies for improved investment enabling environment for the of agricultural, mining and oil & gas and health sectors to mention a few. Since, November 2020, Lugangira is a Member of Parliament in Tanzania where she sits in the Parliamentary Standing Committee of Social Services and Community Development; and also sits in the Crosscutting Committee of HIV, TB and Drugs.
Her continued passion and commitment for nutrition and food systems; and that of community health and digital transformation at large led her to be the Founding Chairperson of strategic initiatives at National level; (1) Tanzania Parliamentary Caucus on Food Safety; (2) Tanzania Parliamentary Group on Global Health; and strategic initiatives at Africa level; (3) African Parliamentary Network on Internet Governance (in formation); (4) African Parliamentary Network on Nutrition (in formation).
Hon. Lugangira is also the Founder of two NGOs; (1) Agri Thamani focuses on adding value to ending malnutrition efforts in Tanzania where attention is placed on school feeding, elderly nutrition, nutrition investment advocacy and data mapping for informed decision making; (2) Omuka Hub aims to ensure communities from peripheral regions benefit from digital opportunities by bridging rural digital gaps in Tanzania through advancing internet safety, digital inclusion and digital advocacy.  As a Victim herself, Hon. Neema is a great advocate for ending Online Gender Based Violence on Women in Politics, where she has also been able to create an Omuka Hub Group for Parliamentarians Against OGBV on Women in Politics; which is all about strengthening internet safety for all.
Internationally, Hon. Lugangira is a Member of: (1) International Parliamentary Network on Education; (2) UNITE – Global Parliamentarians Network to End Infectious Diseases; and (3) Co-Chair of Global Parliamentary Group to Combat Neglected Tropical Diseases.
---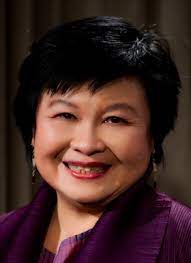 Mei Lin Fung chairs the People Centered Internet co-founded with Vint Cerf. With Vint in 2019, she initiated the informal network "Digital Cooperation and Diplomacy" which brings together people taking practical and concrete action for the UN Digital Cooperation Roadmap, in the spirit of the original spread of Internet. She is on the World Economic Forum Precision Medicine and Digital ASEAN Payments groups and was on the WEF's Global Future Council for Digital Economy and Society 2017-2018. She is on the board of ImpactX.co and represents the People Centered Internet on the ITU and UNICEF led GIGA project to connect all the schools of the world. She leads the PCI team on EQUALS.org and was a finalist for 2018 Woman of the Year at the Silicon Valley Women in IT Awards organized by Information Age.
A technology pioneer known as  the Godmother of CRM, she organized the 40th anniversary of the "Mother of All Demos" for Douglas Engelbart and led the celebration of the 40th anniversary of the TCP/IP specification with Vint Cerf. She was on the 2-person skunkworks team charged by Tom Siebel to design and develop "OASIS," the proto-CRM system used internally in Oracle. She served Marc Benioff as  Director of Finance when he took over Oracle Desktop and Direct Marketing Division from Tom Siebel. Starting as the expert on Networked Improvement Communities, she became Socio-technical Lead for the US Defense Health Authority's Federal Health Futures initiative, and lead author of the 2011 and 2012 final reports.
Mei Lin is an MIT SLOAN graduate where she studied with two future Nobel Economics prize winners Franco Modigliani and Robert Merton, and with Fisher Black who is known for the Black-Scholes Options Pricing formula. After MIT, she joined Intel and was responsible for the organization wide Geographic P&L report and consolidating forecasts from all Intel operating units before moving to Intel's Distribution Marketing group and as alpha test user for the Intel in-house distribution sales tracking system, developed the understanding for the initial design of OASIS, the precursor of today's CRM systems.
Mei Lin chairs the IEEE pre-standards working group for Social Impact Measurement. She
was the IEEE Standards Association Liaison to, and now serves as Assessment Chair for the IEEE Humanitarian Activities Committee and is a member of the IEEE Sustainable Development Taskforce.
Mei Lin lives in California USA and is a citizen of Singapore.
---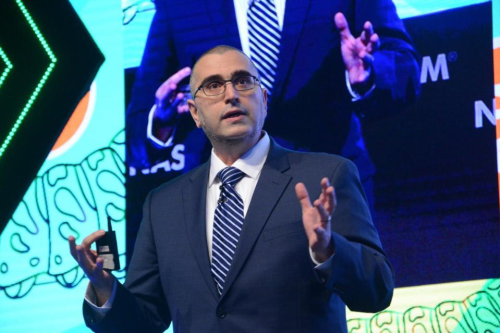 Vala Afshar is an award-winning inventor, author, weekly podcaster and columnist, and keynote speaker covering the future of business and work, leadership and innovation. As Chief Digital Evangelist at Salesforce, Vala collaborates with C-suite executives, industry analysts and thought leaders from around the world on opportunities for digital change.With over 639,000 followers on Twitter, Afshar is named as a top influencer to senior executives on social media. Afshar's Twitter account was viewed and shared over one billion times in 2021.
Afshar contributes weekly articles to ZDNET and other publications – over 250  articles since 2020. Afshar has interviewed over 850 senior business executives on his weekly video show DisrupTV, covering topics of leadership, business, technology and innovation disruptive trends. Afshar's podcast is projected to have over 2 million viewers in 2022. Prior to joining Salesforce, Afshar served in roles of Vice President of engineering, Chief Customer Officer  and Chief Marketing Officer. Afshar is author of the book 'The Pursuit of Social Business Excellence'.
---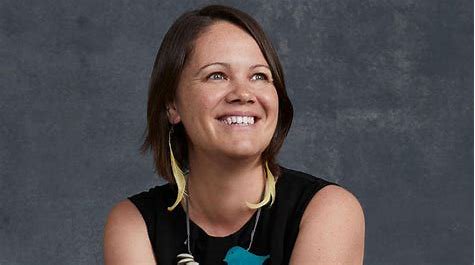 Mikaela Jade comes from the world's oldest storytellers. A Cabrogal woman of the Dharug-speaking nations of Sydney, Australia, Mikaela is a skilled communicator and connector. Named on The Australian's 100 Top Innovators List and recognised as the 2021 Indigenous Leader of the Year at the Women in Digital awards, Mikaela Jade is widely recognised as a leader in the technology space.
She has delivered at the United Nations in New York to demonstrate the impact of new technologies in Indigenous communities, is a WEF Global Futures Council member, a delegate on the UN Permanent Forum on Indigenous Issues, and completed a Master of Applied Cybernetics (with Commendation) at the Australian National University's School of Cybernetics.
Most recently, Mikaela was announced as one of 15 leaders to be awarded the Schwab Foundation 2022 Social Innovators of the Year award. Her company, Indigital, founded in 2014, is Australia's first Indigenous edu-tech company. Indigital is built on a belief that together we can use digital technologies – including virtual, augmented and mixed realities – to help preserve and proliferate 80,000 years of human knowledge while engaging First Nations peoples in education that leads to skills, jobs, and wealth creation to build a stronger future for all.
Mikaela has presented hundreds of sessions since founding Indigital, inspiring listeners and bringing a unique perspective to national and global forums. And did we mention, Mikaela is as down to earth and as approachable as they come.
---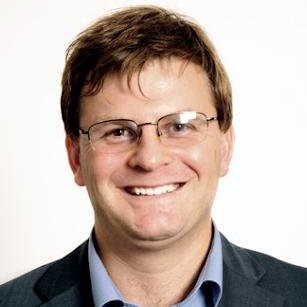 Service Design Front Office Director, Customer Service & Operations
Coach in collective intelligence, Benoît loves supporting and developing teams, with listening and empathy, towards the transformation of organizations and processes. Indeed, passionate about new technologies, curious, he proposes and leads changes within Orange Business Services. Creative, motivated by the resolution of complex problems, he loves multicultural environments and advocates gender equity convinced that diversity (gender, culture, …) and inclusion (origins, disabilities,…) in teams, projects, programs and organizations is a key to increased creativity, well-being and economic efficiency along with social responsibility. He is involved in multiple associations or boards on these subjects.
---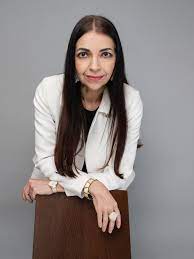 Centro-i para la Sociedad del Futuro  Think Tank
Elena Estavillo is an expert in the digital ecosystem, competition, regulation, gender and leadership, with special focus on exponential technologies, data and the transformation they generate in our society. Founder and CEO of the think tank Centro-i for the Society of the Future and associate director of the consultancy AEQUUM. Chairwoman and co-founder of Conectadas, a network of women leaders in the digital space that received the WSIS 2020 Champion award. Former commissioner at the Federal Institute of Telecommunications in Mexico. Bachelor in Economics from the Tecnológico de Monterrey, Master in Mathematical Economics and PhD in Economics from the University of Paris. MIT Executive Certificate in Leadership and Management. IVLP Alumni-5G Networks. Lecturer and author. Columnist in Forbes Mexico and La Silla Rota. Independent board member at the School of Social Sciences and Government, Tecnológico de Monterrey. Member of UNESCO's Open Space on Artificial Intelligence for Latin America and the Caribbean, and member of the working group of independent experts C26+ Digital Economy promoted by the US-Mexico Foundation. Distinctions: MujerTec 2022 trajectory award from Tecnológico de Monterrey, 100 Women in Antitrust from Global Competition Review, Most Powerful Women from Forbes Mexico, 102 Women Leaders from El Universal, 20 Women Who Are Changing the Industry from the Radio and TV Chamber in Mexico. Member of the International Women's Forum.
---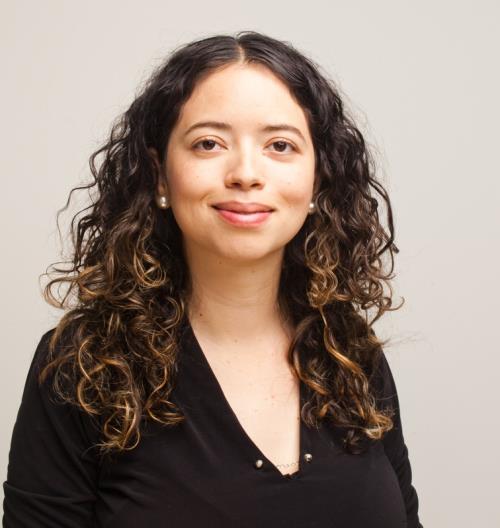 Digital Community Center Project Director
Susana Arrechea works at New Sun Road, a Californian start-up incubated at UC Berkeley. She is leading the Internet-enabled solar Digital Community Centers project, funded by the US Agency for International Development, Microsoft, and DAI.
Arrechea's local team organizes Mayan indigenous Q'eqchi' women to achieve digital and leadership skills and get new income sources from providing Internet and power services to the community.
Arrechea earned an undergraduate in chemical engineering from the University of San Carlos of Guatemala (USAC). She received a scholarship from Fundación Carolina to study a Master of Science and a Ph.D. degree in Nanoscience and Nanotechnology from the Universidad de Castilla-La Mancha, Spain. She described more than 14 new organic molecules derived from porphyrins with applications in solar devices. In 2015, she was a visiting researcher at UC Berkeley, under the Fulbright NEXUS program. From 2016 to 2020, she was a Research Professor at USAC.
In 2017, she won the Galardón de Guatemaltecos Ilustres award and the TWAS Young Scientists Award in Guatemala. In 2020, she won the OWSD-Elsevier Foundation Award for Early-Career Women Scientists in the Developing World representing Latin America and co-founded the OWSD Guatemala chapter.
---
Action pour l'Education et la Promotion de la Femme (AEPF-Tchad)
Gabdibé GAB-HINGONNE was born on March 21, 1973 in Pala, Chad. She is a graduate specializing in Education Sciences in ICT and Training from the University of Montreal in Canada, she has a degree in geography in 1998 at the University of N'Djamena, a master's degree in Education Sciences, option secondary education. She has been a geography teacher in a high school in N'Djamena and an educational advisor since 2003. But since January 2022, she has been a trainer in educational technology at the Virtual University of N'Djamena in Chad. She is the National Coordinator of Action for the Education and Promotion of Women (AEPF-Tchad), a civil society organization that has been campaigning for the empowerment of women since 2007. In addition to educational activities, she has been involved since 2013 in the organization of the International Girls in ICT Day as Vice-President of the organization. She is a member of ISOC, ICANN and the AEPF-Chad focal point for the protection cluster and GBV sub-cluster. It allowed the organization: Action for the Education and Promotion of Women to be granted special ECOSOC status in August 2018. It has been organizing, since 2014 until today, training for leaders of groups and associations of women in ICT to enable them to take advantage of the opportunities offered by the Internet for their empowerment.
---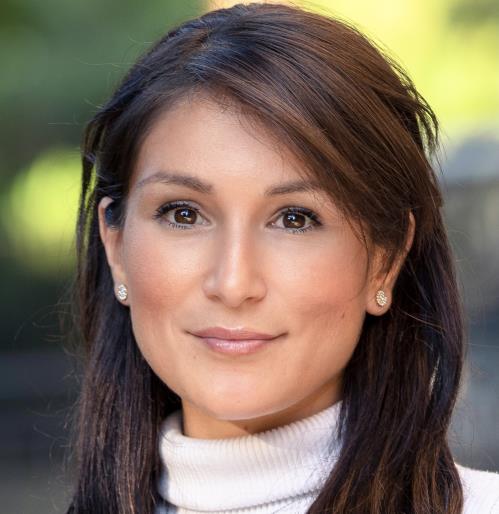 Ari is a Behavior Design Venture Capitalist with a decade of experience focused on investing in early-stage technology companies (Pre-Series B; B2B and B2B2C) across infrastructure, healthcare, and the financial services industries.
Previously, Ari invested in Enterprise AI as a Principal at Silicon Valley Data Capital. Prior, Ari was Director at RBC Capital Markets and Group Product Manager at RBC, where she led global next-gen product development and was tasked with delivering on digital transformation across capital markets, wealth management, and personal and commercial banking. Qayumi is best known for pioneering next-generation tools to facilitate positive behavior change at scale while delivering on ESG goals (e.g., Consensual and Mindful Technology).
Above all else, Ari's greatest skill is creating proprietary Applied Behavior Design methods and models to distinguish stage-specific losers from long-term winners in early-stage venture capital management (e.g., QABDA, QAM, and QQ).
Ari studied Human-Computer Interaction and holds a Bachelor of Science degree in Symbolic Systems from Stanford University.
---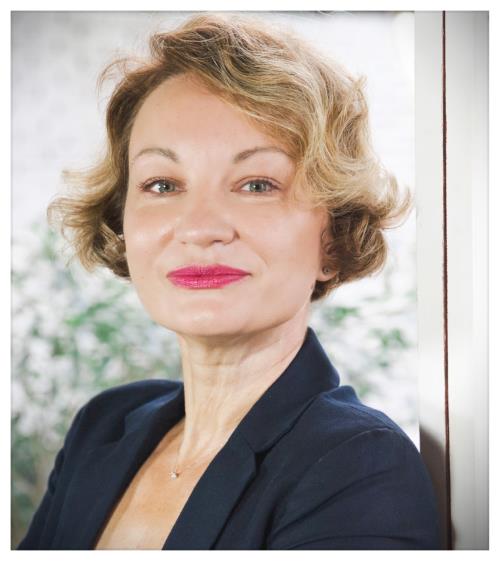 Sisters of Code & IT Academy STEP Cambodia
Managing Director of STEP IT Academy in Cambodia
Founder of Sisters of Code, a non-profit educational program for girls
Natalja is passionate about innovation in education and empowering female students in learning digital skills.
Originally from Latvia, Natalja has accepted a challenge and moved to Cambodia in 2015 to head and run operations of a newly established training centre IT Academy STEP, specializing in tech education. Observing a dramatic underrepresentation of girls in the field of technology, in 2019 Natalja has founded a non-profit educational program: the first female coding club in Cambodia – Sisters of Code.
Under Natalja's leadership, IT Academy STEP Cambodia organized different international programs: The Hour Of Code in cooperation with the US Embassy, STEM Hub Cambodia in cooperation with the British Embassy, Global Game Jam hosting it for 3 years already and more than 10 ICT bootcamps, taking place in different locations in Cambodia.
Natalja is proud that Sisters of Code is acknowledged with the international awards from SOLVE MIT, EQUALS in TECH, World Bank, AmCham Cambodia, as well as by Women in IT Asia.
---
Yvette RAMOS, Ms. Science of Engineering (electronics-telecom), EPF (1992), and Ms. Human Resource Management, MBA(IAE2002) – France. PhD candidate Climate Change and Sustainable Development Policies – Portugal http://alteracoesclimaticas.ics.ulisboa.pt/en/
With a background in Engineering and twenty five years professional experience, starting with a position of Project Manager in the Industry (Schlumberger, Ascom) to Expert in Strategic planning and Change Management, including capacity development for telecom companies and hydrological, meteorological and climate services at international level, she has developed extensive experience on managing teams and projects abroad.
Over the last twenty years, she had the chance to work with international teams, in the private and public sector, in the business and development environment. She holds the position of Expert at the specialized United Nations Agency the ITU, the International Telecom Union, Development Bureau, and the World Meteorological organization, both with HQ in Geneva, Switzerland.
She had recently the challenging position of Project Manager (2018-2021) in the World Bank project for the modernization of the Department of Meteorology and Hydrology of the Union of Myanmar.
She is the Managing Director of an IP- Intellectual Property Law firm based in Geneva.
First woman president of the +100 years aged Swiss Engineering Geneva chapter (2011-…) and founder and president of WOMENVAI, an international NGO a platform for innovative projects in Environment and High-Tech – led by women – supported by women AND men.
---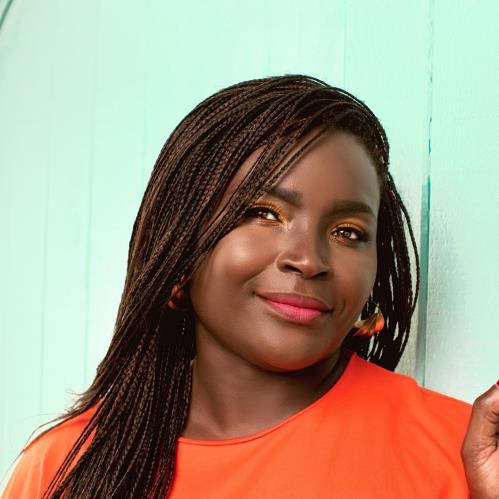 Magatte Wade is an entrepreneur and advocate for African dignity and prosperity.  Her TED talk, "Why it is too hard to start a business in Africa – and how to change it" has been seen by more than 600K people. She is a Forbes "20 Youngest Power Women in Africa", a Young Global Leader by the World Economic Forum at Davos, a TED Global Africa Fellow, and "Leading Woman in Wellness" award winner by the Global Wellness Summit. In 2014 she was featured on the cover of Forbes Afrique for being the person in Francophone Africa having the greatest positive impact on the future.  She serves as the Director of the Atlas Network's Center for African Prosperity.
Wade is a member of the board of Directors of Conscious Capitalism Inc. She also serves on the Advisory Board of the Whole Planet Foundation, of Whole Foods Market. She has written for The Guardian, HuffingtonPost.com, Barron's, and has been profiled by the NYT.  She has spoken at numerous high profile venues including the U.N., The Clinton Global Initiative, the Aspen Institute, TED, Conscious Capitalism, and many dozens of universities including Harvard, Yale, Columbia, Cornell, MIT, UC Berkeley, Dartmouth, and the Wharton School of Business. Throughout her career, she has created successful high-end retail brands inspired by diverse African traditions, most recently SkinIsSkin.com.
---
Vidhya completed her Masters in Digital society from IIIT, Bangalore in 2017. She was the topper and Gold medalist in her class. She was the winner of Reebok India FitToFight Awards 2017. Earlier, she was the recipient of the Dhirubhai Ambani Scholarship and was felicitated by Canara Bank, Syndicate Bank, and other institutions for her brilliant academic records in secondary and higher secondary education. She was the first blind student to study Maths in Bachelor's degree in Computer Applications from Christ University Bangalore and was the topper of her batch.
---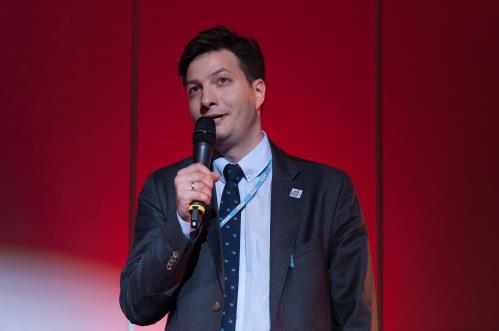 International Telecommunication Union
Moderator
---
Strategy and Policy Coordinator
International Telecommunication Union
---